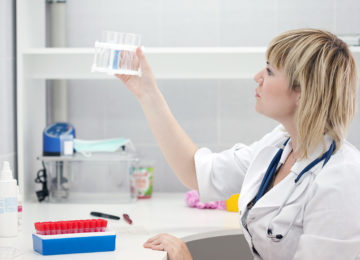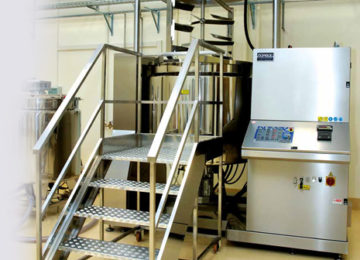 PRODUCTION
Modern, fully automated turbo emulsifiers work in a closed circuit to avoid external contamination. They possess skills for:
Small Productions

Medium Production

Great Productions
GOLDEN STAMP OF THE HIGHER HEALTH INSTITUTE
The processes are regulated in order to guarantee the highest quality standards. The rigorousness of the procedures and compliance with the regulations made it possible to obtain the "Gold Stamp" certification issued by the Inspectors of the Higher Institute of Health.
This prestigious validation was granted after an accurate verification of the water production plant, of the closed circuit equipment for production and packaging, of the configuration of the warehouses, whose environments are equipped with sophisticated air conditioning systems that allow store raw materials, packaging and finished products at controlled temperature and humidity.
Maximum attention is paid to safety.